ANIMATION ARCHIVES ACROSS ENGLAND – PRESERVING PERSONAL STORIES, PRODUCTION HISTORY, AND CULTURAL HERITAGE
Chris Pallant (United Kingdom)1; Nigel Humberstone (United Kingdom)2; Steve Henderson (United Kingdom)3
1 – Canterbury Christ Church University; 2 – N/A; 3 – Manchester School of Art
Chris Pallant
Dr Chris Pallant, Reader, Canterbury Christ Church University, is the author of Demystifying Disney (2011), Storyboarding: A Critical History (2015) and editor of Animated Landscapes: History, Form an
Nigel Humberstone
Nigel & Klive Humberstone are film music composers and founding members of In The Nursery, the Sheffield-based band who have released more than 30 albums since 1981 with music featured in numerous fil
Steve Henderson
Steve is Senior Lecturer in Animation at Manchester School of Art. He is also co-owner and Editor of Skwigly Online Animation Magazine a resource producing written content, podcasts videos and reviews
Panel Title and short description | Panel Chair Name and Contact
Panel Title:
Animation Archives Across England – Preserving Personal Stories, Production History, and Cultural Heritage
Short description:
This panel provides insights into three personal animation archives held in England: the Cosgrove-Hall archive (Manchester), the Arthur Humberstone archive (Sheffield), and the Smallfilms archive (Canterbury). The panel will offer audience members the opportunity to see rare/never-before-seen archival documents, with the underpinning future preservation initiatives.
Panel Chair:
Chris Pallant
chris.pallant@canterbury.ac.uk
Abstract1
Inside the Smallfilms Archive by Chris Pallant
In the UK, the animated worlds created by Smallfilms animation studio remain spaces of deep-rooted nostalgia for many, while the rebooted Clangers looks set to capture the imagination of a new generation of viewers. To date, much of the scholarship concerned with the Smallfilms studio and the animated works they produced, such as Ivor the Engine (1959; 1975-77), Noggin the Nog (1959-65), Bagpuss (1974), and many more, has focussed on themes such as nostalgia, independence and artisanality with an emphasis on the completed animated texts themselves. This paper, which stems from preliminary research findings that have been generated as part of a Leverhulme Trust-funded research project focussed on Smallfilms, seeks to cast a spotlight the studio's archives. This preliminary research, in addition to archival work, has also featured interviews with the late Peter Firmin (Smallfilms Co-Founder) and Dan Postgate (writer for the rebooted Clangers and son of deceased Co-Founder Oliver Postgate). This paper will bring together these sources, both archive and interview, through a range of audio/visual examples, with the intent of raising awareness about an animation archive that will become increasingly accessible in future years.
Abstract2
Noddy Goes To Toyland (1963): A Case Study from the Arthur Humberstone Archive by Nigel Humberstone
Arthur Humberstone was a prolific animator from the late 1940s through to the 1980s, working in both the UK and US on productions such as Animal Farm (1954), Watership Down (1978), and Yellow Submarine (1968) amongst others. To date, very little work has been done to bring the contributions of Arthur Humberstone, to the productions on which he worked, into greater focus. Drawing from the rich and extensive personal archive of animation material left by Arthur Humberstone, sons Nigel & Klive Humberstone will unearth the narrative exposition, background information and historical context behind 'Noddy Goes To Toyland', the 10 minute pilot produced by their father in 1963. As a result of changing finance criteria and sales inertia, the film was effectively shelved upon completion, remaining dormant and unseen for 55 years. Their presentation will feature a rich collection of visual materials, production insight and accounts of correspondence between Arthur Humberstone, Enid Blyton and the executive producer Victor Broadribb.
Abstract3
Good Grief: Saving Manchester's Animation Heritage by Steve Henderson
One of the major hotspots for animation within the United Kingdom is the city of Manchester. The city boasts over 200 companies that specialise in animation trading within the city (Invest in Manchester, 2015). The genealogy of Manchester animation can be traced back to the work of Brian Cosgrove and Mark Hall who began working under the name Stop Frame Productions where they produced work such as The Magic Ball (1972) and sequences for the live action puppet driven show, Rainbow (1972). Brian and Mark ceased trading as Stop Frame Productions and established themselves in 1976 as Cosgrove Hall Productions. The studio output included acclaimed work in both traditional hand drawn animation and stop motion such as Chorlton and the Wheelies (1976), Danger Mouse (1981), The Wind in the Willows (1983) and Count Duckula (1988).
Cosgrove Hall created content for Thames Television (later ITV) and others until they ceased trading in 2008 (Graham, 2010). When the studio closed animation material such as animation cels, puppets, sets, scripts and props were to be destroyed before they were salvaged by producer Westley Wood, in 2012 the collection was once again put under threat when ITV moved to Media City. In 2017 these items found a permanent home when they were saved by Waterside Arts Centre in Sale after a successful Heritage Lottery Fund bid establishing the Cosgrove Hall Films Archive (CHFA).
Archives contain the 'world's cultural memory' (Edmondson, 2004), and as such the CHFA represents the animation process created in Manchester and helps to define an identity of British children's television animation, interconnected through writing, design and authorship displayed through it's means present in the collection. There are many stories to be found in the objects in the collection which make ideal primary research artefacts, however, the story of the CHFA itself demonstrates need for communication between collections and the danger of uncertainty that many collections face, both private and commercial. Without the CHFA the history of Manchester Animation would have lost it's genesis.
Palavras-chave: Archives, UK, Cosgrove Hall, Smallfilms, Noddy Goes To Toyland
1 – Chris Pallant (United Kingdom)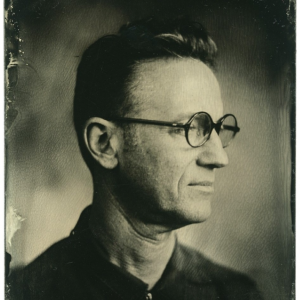 2 – Nigel Humberstone (United Kingdom)
   3 – Steve Henderson (United Kingdom)