COMBINED 2D ANIMATION IN NIKO AND THE SWORD OF LIGHT.
Sergio Rodriguez Valdunciel (Spain)
1 – Universidad Politécnica de Valencia.
Sergio Rodriguez Valdunciel
Sergio Rodríguez Valdunciel (Zamora, Spain. 1975). His first animation was done when he was 6 years old in the dictionary, imitating a flipbook given to him by a cousin. Degree in Fine Arts from the University of Salamanca. In 1999 she received an Erasmus scholarship at l'École Supérieure des Beaux-Arts in Toulouse, where she came into contact with the cut-out technique. He starts at a professional level in interactive agencies, realizes a specialization course of animation 2D in Madrid. He gets to work in television channel in Spain Cartoon Network. As he is in contact with all the characters, he is able to perfect the 2D technique. She moved to Valencia to work on different TV series projects. Since 2010 he collaborates as a teacher in the Master of Animation in the subject of vector animation. He currently works as a freelance and associate professor in the Drawing Department of the Polytechnic University of Valencia.
Abstract
In the animation industry, there are always three parameters: cost, time and visual style. All are important, although at the audience level, only the visual is seen. The last 30 years, thanks to technological advances, have made it possible to optimize the processes of the 2D animated series for television. The increase in platforms, demands more animated content, and for that series to stand out, it must be visually original. To look for this premise, the studios are looking for ways to create a series with a visual style that is different from the rest, but that does not affect production times and does not increase costs, because it would no longer be profitable. What is beginning to be achieved is to mix flat animation techniques, with the more traditional techniques of 2D, but updated to the digital age. Analyzed three series, with different visual style, the guidelines achieved on the visual results of each one of them are shown.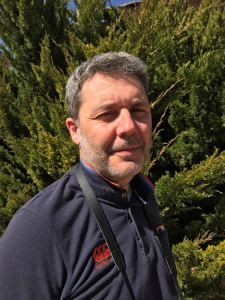 Sergio Rodriguez Valdunciel (Spain)